Crashes due to Cellphone use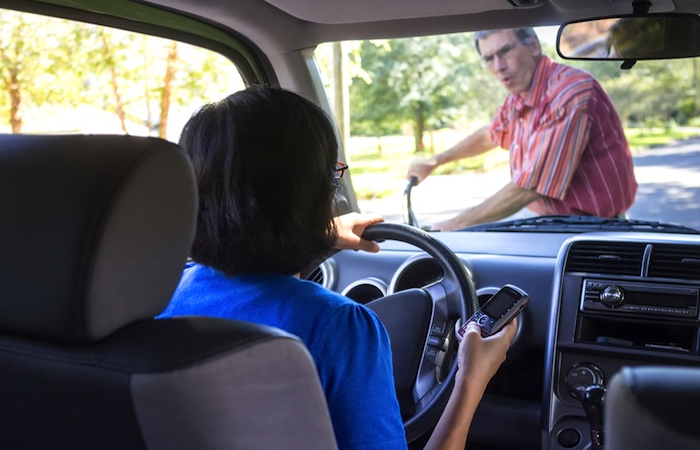 Crashes due to Cellphone use
Driving and cell phone use is a recipe for an accident. Almost half a million people are injured and killed in traffic accidents in the US because of distracted driving. Although modern technologies like cellphones make lives easier, they pose serious damages and even cause death when used improperly, for instance, during driving. At The Law Office of Osbelia Castillo, we are eager to eradicate numbers of Oxnard and Ventura cell phone accidents while driving and give proper representation and compensation for the injured parties.
California Data and Statutes on Cell Phone use while driving
Having thousand of lane miles, California continues to be a huge state with very high numbers of distracted drivers.
Reports on handheld cellphones and texting convictions reach more than 400,000 in a year.
Over 50% of Californians said texting while driving is the most serious type of distracted driving.
In the 2014 CTS Survey, 61% of California drivers said they were either hit or nearly hit by a driver who was texting or talking on a cell phone.
Among the 44 states, California has taken a strong approach against texting while driving, as stated in the primary and secondary laws. Special laws apply to drivers under age 18 or known as the "novice drivers" and bus drivers. They are not allowed to use cell phones while driving even hands-free mode. Drivers of all ages, on the other hand, are banned from texting while driving.
Seek assistance from experienced lawyers
Accidents due to cell phone use is becoming a national problem. It may cause serious injuries, fatalities and even death. If you have catastrophic injuries caused by someone's negligence and blatant use of cellphones while on the road, it is advisable to seek assistance from experienced lawyers. These devastating impact will The Law Office of Osbelia Castillo is one of the leading law firm that helps the accident victims due to cell phone use in Ventura, Oxnard and Santa Barbara.
GET A FREE CASE CONSULTATION!
The Law Office of Osbelia Castillo is ready to examine the facts of your case, and we will explain your options in English or Spanish.